Well its been a minute huh… There has been a lot going on since I last posted. Sadly have gone through one of the worst years of my life. But im still here still fighting and still staying strong ! Ty to all of you for your support and your continuing support I don't think i could have gotten through some of these dark days without you.
I wont get into too much detail, but my health has been deteriorating and my mother has been extremely ill she almost died from a brain anyeursym. My shaggy is very very ill he has congestive heart failure and im sad to say he is not doign to well but he is happy as he is coming to the end of his days.  It seems like when it rains it pours.
On another few notes, as I always try to see the positive in things. My goal soon is to move back to Las Vegas my home sweet home where I was happiest and healthiest. I really need all of your help to do it. I have many ways that you can help !! I really need your help right now to get me in a healthier and happier state of mind. I normally dont ever ask for help because i like to be really strong and never let my guard down but… its ok to ask for help sometimes.
Below is a list of where you can send donations.. My paypal is [email protected] and if you dont have paypal you can donate here. The larger the donation the bigger the gift back. Its a two way street i will always take care of you
I wanted to let you know that I have some new stuff on many different sites for you guys !!. Now you can have access to all my XXX NEVER EVER BEFORE SEEN VIDEOS !! JUST GO TO MEETTAY.COM !! you will see all the videos available to you hurry and get them before they get taken down.
WWW.TAYLORSTEVENS.MANYVIDS.COM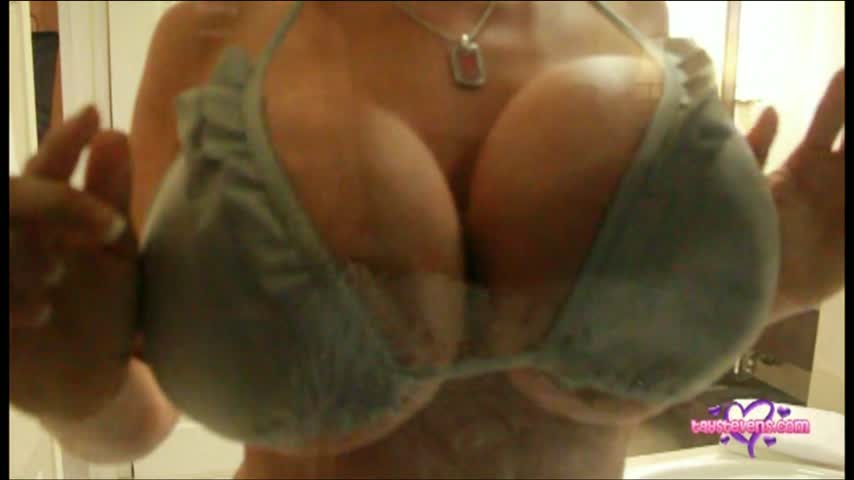 I Will be live every day from 1pm-1am @ CAMWITHTAY.COM make sure you use that FREE link and join me every single day. I will only be live till august 15th then I will be off for a while so get in while you can !!
I have to try and be excited for the future. I spend most of my time caring for others that sadly the last while i have forgotten to care and focus on myself. Its been very hard for me the last year especially i have been through too much and have been really suffering with a lot of things.
Im happy to say that I am going to be focusing on YOU and ME and giving you the best of me which means more photoshoots, videoshoots, new content and tons of new adventures that you are all going to LOVE !! I will be at more conventions for you guys and have some amazing shoots where you get to see me like you never have before !!
For bookings email [email protected] book your SKYPE SHOW & CUSTOM VIDEO RIGHT NOW !! For bookings professional inquiries only I book up early and in advance so make sure you email me now !
BELOW ARE A LIST OF ALL MY SITES WHERE YOU CAN GET ALL KINDS OF MY GOODIES AND SUPPORT ME !!
#SKYPE OR BOOKING INQUIRIES [email protected]
You can also catch some really funny shit with me and @THESONNYVEGA
on SONNYVEGATV.COM & SONNYVEGA.COM we had some good sports shows and sports debate great show catch him live on periscope !
[youtube]https://www.youtube.com/watch?v=cvwCh9saUN8[/youtube]
FINALLY SOME Q& A !!
I am the model of the month this MONTH over at CAMWITHTAY.COM  ty so much Ifriends. Wanna know why ? Want to know what all the hype and the fuss is about. Why they call me legendary ? Why I have won so many awards come join me live on cam and see why use my FREE LINK & join me
Now time for the q &A  🙂

What is unique about you?.
I feel im very unique for a few reasons. Im born and raised in toronto of Palestinian decent and I speak 4 languages english french arabic and macedonian. I find that what is unique ironically is that I am the same girl on cam as I am off cam. I cant hide who I am only at the poker table lol. I am a cancer survivor. I used to be 300lbs and i lost 180lbs in 2006. I am a tomboy I sportsbet im a huge sports girl and sportsbetting girl. I grew up with three older brothers so its in my blood im a tomboy in a girls body. I think that does it lol for now haha 😉
What are you passionate about?
Life, love, and travel and my family which includes 3 adorable dogs. But the number one thing I am passionate about is my career which started here on ifriends which i built from the ground up. This has always been my home. I love everything i do i always say " i wont do it if i dont love it" As you can tell from my many years in this industry i love what i do and i am extremely dedicated to the craft and enjoy the interaction. Its literally my favourite thing to do is be on cam with my fans.
If you could only take three things with you to a deserted island, what would those things be?
Dogs arent things huh.. lol. Would take the computer so i can stay on cam with everyone but then it would run out of charge and there would be no wifi lol. So, I would take Water, Pictures, and my favourite vibrator LOL
What is your ultimate fantasy?
I always had a fantasy of being with multiple men at once… kind of a naughty blindfold type setting.
What would people be surprised to learn about you?
Im Canadian but of arab decent (palestinian)
I speak 4 languages english, french, arabic, & macedonian
I went through cancer (non hodgkins lymphoma) lost all my hair went through chemo and radiation but am now a survivor
I used to be 300lbs i lost 180lbs in 2006 and never looked back
I am a tomboy I sportsbet im a huge sports girl and sportsbetting girl. I grew up with three older brothers so its in my blood im a tomboy in a girls body.
I am a poker player, i absolutley love poker and im pretty good at it !
What is your favorite thing about you?
My heart and my ability to make people smile… i love to make people happy and the fact that I can do that is my most favourite thing.
What do you wear to bed?
I usually sleep pretty naked tshirt no panties or in the winter socks lol
What gets you in the mood?
Kissing ! I love to kiss I think kissing is the ultimate foreplay.. Music, candles and kissing !
What is your ultimate lovemaking soundtrack?
Oh i have so many lol it depends on the mood if im feeling rough and dirty its usually some rock roll if im feeling like slow and sensual its some hip hop and r &b. Anyone who knows me knows i love my music its my escape so i have a song for every mood !
Do you have a fetish?
Yes of course ! i like being submissive to a person im with I like my hair pulled and my ass smacked and I love someone to take control of me.
What things do you most enjoy doing on camera?
Well, i think thats an obvious one lol. I am an exhibitionist i love showing off my boobies bouncing them playing with them. I love giving my members the ultimate gfe boobie experience. I love letting people watch me play as if they were right there with me.
What's the wildest thing that's happened to you since you started hosting on iFriends?
Thats hard to answer since Ive been with ifriends so many amazing things happened. Id have to say the stardom that came with being recognized on here…posing for multiple magazines, being on tmz and every sportstation and media outlet in the world ! Becoming a celebrity especially in my city. So many wild and amazing things have happend here and thats why i love it and its my home !
If you had three wishes, what would they be in order of importance?
1. That my family and dogs will live forever
2. That my health stays good so I can always give my best to others
3. That i win the lottery so I can provide everything possible for those that I love and so that i can also feed my shoe fetish (louboutin especially) hahah
What's your biggest guilty pleasure?
Shopping, shoe shopping especially there is nothing sexier than a woman in heels.
What's in store for you in the future?
Im SO SO SO excited about the future ! I have tons of new things happening that i think my fans are gonna love. TAYSTEVENS.COM which is already avn nominated and xbiz nominated is going to be huge with tons of new content coming ! I have a lot of crazy photoshoots and stuff coming up so im super excited about those.  Lots of travel is in my future and I cant wait to take you all with me !
Do you have a special message for your fans?
Yes ! Stay tuned !There is so much to come ! More importantly, to my fans, You guys mean the world to me I have always said i have the best fans in the world and I do. I want to say thank you to all of you who come spend your time with me ty for continuously supporting and ty for getting me through the tough times and making me laugh. I love you guys I wouldnt be where I am today without you ! I cant wait to give you much much more of me ! I appreciate each and every single one of you !
What's the worst pick-up line you've ever heard?
Ugh, this happens to me far too often. Literally the worst of the worst i get. Most are pretty vulgar. I HATE HATE GETTING "you have such nice big glasses" when they are clearly referring to my boobies lol. Also "nice legs what time do they open" i could go on and on and on.
What's the best or most creative pick-up line you've ever heard?
I kinda like the cheesy ones "do you have a name or can i call you mine" or "is your name bluetooth cause im really feeling a connection" lol i wish people could just be normal im just a normal girl lol no need for all the silliness but they did make me laugh
What are your biggest turn-ons?
great sense of humour, ambition, intelligence, financial stability, good hygeine, high sex drive
What are your biggest turn-offs?
cockiness (big difference between confidence and cockiness), poor hygiene, cheap rude guys who dont know how to treat a woman.
If you won a billion dollars, how would you spend the money?
I Would donate a LOT to several charities that are close to my heart. Being a cancer survivor I would donate to cancer, I would donate to any animal charities I can. Animals are life. I would make sure my family is taken care of and I would travel to every single country ! And of course i would shop till I dropped.
If you could rule a country, what is one law you would create?
I Would make sportsbetting legal anywhere in the world as i am a huge sportsbetting girl. I would make every country like toronto where its legal for women to go topless just like men.
What's your favorite curse word and why?
FUCK… lol i just say fuck a lot they say people who curse are actually of high intelligence lol. Im arabic and when i get mad i swear in arabic too some people find it sexy. Besides there is nothing wrong with Fuck it can be interpreted in many ways haha !
Ever had a one night stand?
Not really my thing, i need to have a mental and physical connection with someone. I did have one once thats how I know i wont ever again.
Do you have any phobias?
Yes, i have a fear of drowning. I know everyone will get a good kick out of this but im not a good swimmer ( i know i can float guys lol) But i have a fear of drowning bigtime. Also, not really a fear but im a virgo so im super OCD not crazy but everything has to be neat and organized lol.
What activities and interests do you have outside of iFriends?
Im always on ifriends but when i do get a chance I enjoy working out, spending time with  my doggies, travelling of course ! I love sportsbetting so im always doing that. I love to cook.
What's the last thing that made you laugh hysterically?
Actually funny story a member and i were on cam on ifriends and i was dancing on the chair and the chair gave out lol and i fell i didnt hurt myself but we both had such a great laugh i needed it. i love my time on ifriends i have the best moments!
What's your most prized possession?
My heart.
How would you describe your personality?
FUN ! im super down to earth im fun bubbly and easy going
What was your favorite television show as a child?
I LOVED the flinstones ! Family ties, growing pains. Acually even Young and the restless i remember coming home from school and my mom would always have that on lol so i got used to it. Victor newman is still kicking lol
List your favorite band, movie, book, and television show.
I dont really have a favourite band as its hard I LOVE all music
Favourite movie is so hard but CASINO, RAGING BULL, ROUNDERS, TWO FOR THE MONEY, GOODFELLAS lol
Favourite book TO KILL A MOCKINGBIRD,& SALT SUGAR FAT by Micheal Moss every single person needs to read this book. It will change your life
Favourite tv show is tough too since I watch a lot but GAME OF THRONES, HOMELAND, BREAKING BAD (WHEN IT WAS ON), BETTER CALL SAUL, soo many lol.
Do you like to travel? What is your dream destination?
ABSOLUTLEY !! TRAVEL IS MY FAVOURITE HOBBY ! I always travel. Las Vegas is my second home and i love to travel to all different countries.  My dream destination right now would be BORA BORA for like a month !
What's the most memorable thing that's happened to you on iFriends?
I have made so many amazing memories on ifriends its hard to really pick. I have to say i had one person spoil me one night with tips to the tune of about 25k. But even more memorable was as I was going through cancer I had a member come on cam to cam and shave his head on cam to support me as I was losing my hair and just shaved my head. That was so amazing and humbling.
What superpower would you like to have?
Im pretty good at reading people and knowing whats on their mind so I wont say the ability to read peoples mind. Maybe the ability to stop time or to be invisible.
Describe the perfect man.
Loving, compassionate, generous, driven, ambitious, intelligent good sense of humour. Noone is perfect i would say a man like my dad (he passed when i was 6).
If you could date someone famous, who would it be?
Ive dated my share of famous people lol… i dont care too much about fame. But i will say Bill belichick (im a huge patriots fan and hes a genius so tough cookies guys)
Does it turn you on to watch other people make out?
Yes in the right setting. I REALLY dont like being at the grocery store and seeing people make out in the fkn produce isle lol. Its a turn on for me to watch others ive been to many swingers clubs i think its sexy just not u know when im trying to buy my avacados lol.
If you had a pair of x-ray glasses, what part of a guy and/or girl's body would you check out first?
His heart make sure he has one.
What's your favorite thing to do to turn a guy on?
I Find that when i look a guy in his eyes while im giving him head its a huge turn on. i love to kiss and lick and bite ears neck etc. The over the pants rub guys love !
If you could be a man for a day, what would you do?
Treat women better
What's your favorite quote or motto to live by?
"This is your life, and its ending one minute at a time" (FIGHT CLUB)
"The beast in me Is caged by frail and fragile bars" (CASH)
Motto: carpe diem & Be kind to all you never know what kind of battles people are fighting. If you dont love it dont do it.
How did you get started on iFriends?
Im an exhibitionist always have been loved the idea of being watched and a friend mentioned to me to try it i was in my bbw days then but i was a confident bbw so i said why not i grabbed a webcam put it on top of a few books and bam became this success it was like wow. I just kept putting more and more into my time on ifriends because i loved it and here i am !
Is there a special story behind your screenname?
No just Taylor 🙂
What's the one thing you wish iFriends members knew about you?
That im a really normal girl not intimidating that is actually fighting a really tough battle everyday. That being on cam with them helps me get through each day.
Do you have any special shows coming up that iFriends members should know about?
I have a few bra busting shows, wet tshirt shows coming up for special members. I ALSO have a customer appreciation show in september (my birthday month). So we can all show each other how much we appreciate each other!
Tell us a dirty joke
What does the sign on an out of biz brothel say?
Beat it. We're closed
Beer or wine?
NEITHER ! i used to drink beer when i was bigger but now everyone should know my VERY specific drink is double bacardi white on ice with a splash of diet no lime (hate fruit in my drink)
Love or money?
lol my heart always always chooses love. But ill take both.
Have you ever been arrested or handcuffed for real?
Yes lol when i was younger…for having sex in public lol … they let me go 🙂
What is your ringtone right now?
Rich sex song by Nicki Minaj
How long could you live without your mobile phone?
few hours tops
How many times a week do you orgasm?
Not enough sadly its never enough i have a very high sex drive. at least 4 times a week
Would you ever date an iFriends member?
Yes i have and i would if it was the right connection.
What kind of car do you drive?
Hyundai genisis 6.0 black with black leather i love this car
What do you spend most of your money on?
Food, bills, shoes, clothing for photoshoots and my dogs and family
Do you like to play video games?
i love video games i just dont have much time to play them i am a huge gamer xbox etc
Are you straight or bi?
im bi sexual  i love women and men
Do you have any pets?
OF COURSE !  i have three doggies a shih tzu shaggy the love of my life my first ever dog poor guy is very sick hes old 14 years old and hes deteriorating but hes still hanging around for me ! i also have two yorkies pinky and sonny pinky is so smart she knew i had cancer before i had it ! Sonny is pinkys son. My dogs are my children. I like dogs more than most humans lol.
Do your friends and family know what you do online?
YES ! im very open with them with what I do im proud of what I do. At first they didnt understand it so they were a bit weary but then they grew to the idea. I mean it was tough for my 3 older brothers  to have their friends see me naked in a magazine lol but it is what it is. I have two degrees one in criminology and one in criminal justice so i did that part but this modelling and being who i am now is me doing everything i love.
Are you a sports fan?
ha ! FANATIC ! I AM THE SPORTS GIRL. i love my sports im a huge sports girl and sports betting girl.Growing up with three older brothers i was always surrounded by sports. I am a huge football fan ! Patriots specifically. Hockey of course. Ive been on every sports network in the world. Espn, tsn, sportscentre. Yup im that tomboy in a girls body. !
What's your favorite sex position?
Doggy ! one million percent. Pull my hair spank my ass grab my tits from behind it gets in so deep that way!
Dont forget you can get my premium naughty exlusive snapchat here at MEETTAYSTEVENS.COM